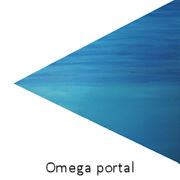 Omega is an Ascended Master of the Great Central Sun. Along with her twin flame, Alpha, they personify the Mother/Father God. Omega is the quintessential goddess/feminine energy. They are here to help us with union: union within ourselves, union with our own twin flame and union with form and spirit as exists between our own Christ and with our incarnation in form. She helps with the Love aspect of the Twin flame relationship.
Both these Masters are for those actively seeking their own twin flame or for those who have found them. These Masters will help bring the twin relationship into harmony.
She says, "To be at One with yourself you must be at One with your twin flame."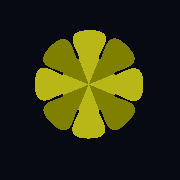 Omega's aura is a column of light and dark gold. To the right is a cross section of the column of Omega's aura.
Omega is working with the Ascended Master Jesus, at this time.